History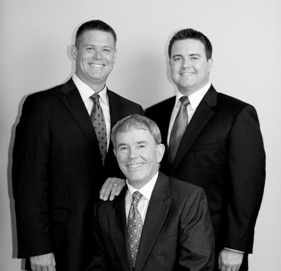 Invest West Financial Corporation was founded. in 1970 by Dale Marquis and Sam Battistone in Santa Barbara, California. The company originally found its roots in a diverse group of investments which included the Tennis Club of Santa Barbara, the New Orleans Jazz (NBA Franchise), Big Yellow House Restaurants, and various other operating companies, commercial and hospitality real estate assets. In 1986 Dale Marquis bought out his partner and became the sole owner of Invest West. Over the next several years, Dale acquired various investment properties in retail, office, residential, hospitality, industrial and mini-storage. In 1992 Dale merged with Jerry Beaver, to form Pacifica Real Estate Group. During the next several years, Pacifica Real Estate Group dominated the Santa Barbara market in commercial leasing and as one of its most successful private syndicators of commercial real estate assets during the 1990s. In 1997 during the Pacifica years, Matt Marquis, Dale's son, joined Pacifica Real Estate Group as asset manager of the commercial real estate portfolio.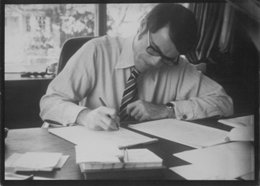 In 2000, Dale and Matt made the decision to leave Pacifica Real Estate Group and reorganize Invest West and its companies. As part of the separation from Pacifica, Invest West purchased Pacifica Hotel Company, the hotel management company of a significant portfolio of hotel properties. During the next ten years, the new family companies, Invest West and Pacifica Hotel Company, continued to acquire both commercial real estate and hotel assets, growing its portfolio to almost $1 billion of real estate assets. To this day, Dale Marquis acts as Chairman of Invest West and Pacifica Hotel Company, while his son Matt manages the day to day operations of both companies as President & CEO. Additionally in 2010, Adam Marquis, another son joined the firm, and as Executive Vice President focuses with his father and brother on growing the business in new directions.
Vision Statement
We perceive value where others may not, Create returns that others cannot, And demonstrate innovation and integrity where others do not.
Mission Statement
To provide exceptional hospitality services and unique lodging products to our valued guests. We will carry out our vision through our commitment to our core values: •INTEGRITY – We will maintain the highest standard of conduct in all of our actions. •TEAMWORK – We will work together in a coordinated effort to achieve our goals. •INDIVIDUAL WORTH – We recognize and respect our individual team members and their contributions. •CONSISTENT STANDARD OF EXCELLENCE – We will consistently provide our guests with a superior quality product and make a conscious daily effort to be better than our competition. •PERSONALIZED GUEST SERVICE – We will meet the specific need of each guest with a professional, friendly, prompt, courteous and enthusiastic attitude from all staff at all times. Dedication to these pursuits will ensure financial success and growth opportunities for our company and team members.